PARAMORE AT CONCRETE STREET AMPHITHEATER IN CORPUS CHRISTI, TX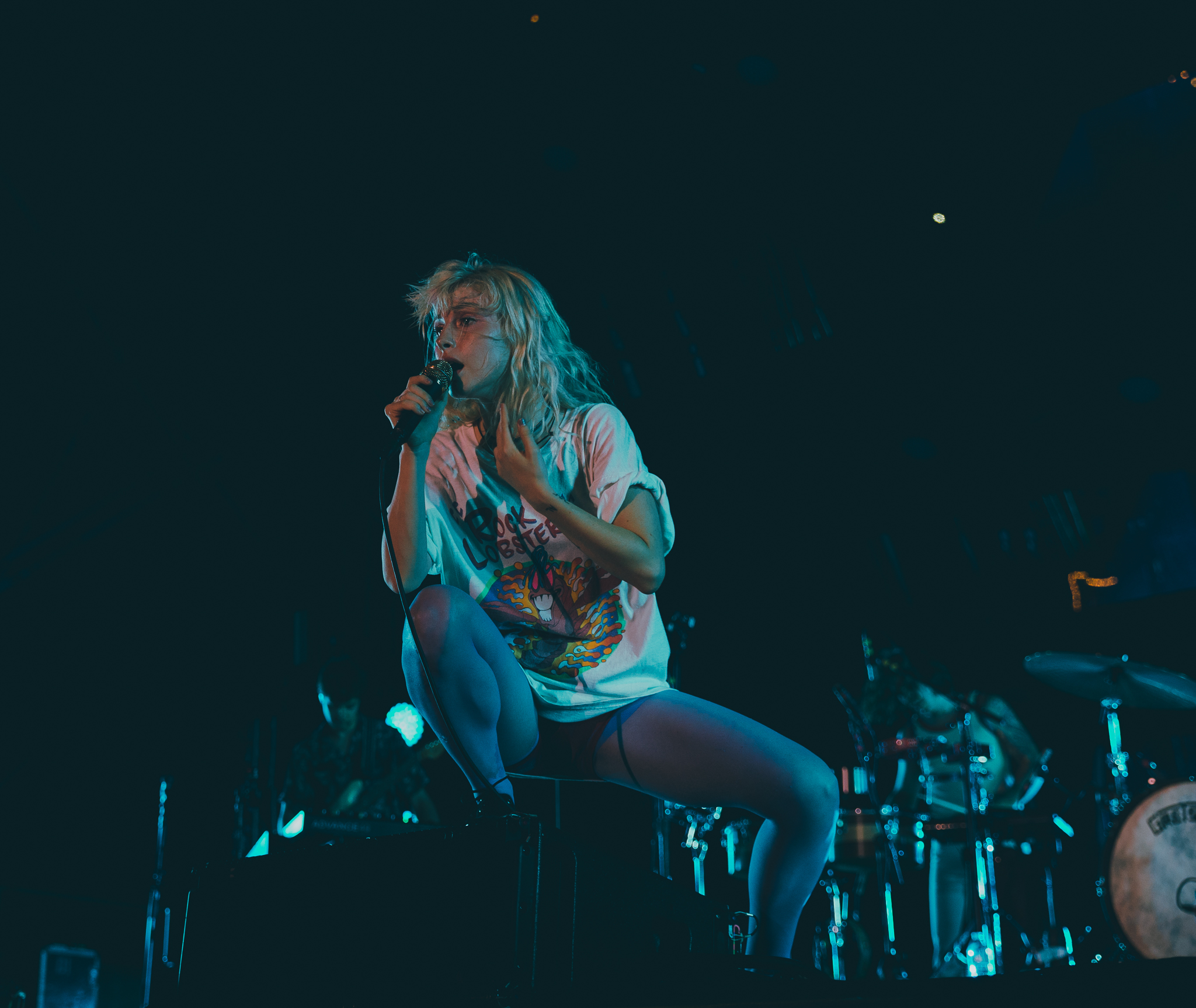 A few weeks ago – after some light nagging by my best friend – I drove down to Corpus Christi, TX from Austin to catch Paramore for my first time. I was really into Riot! era Paramore but as bands like P!ATD, Fall Out Boy, and Paramore adapted to a changing scene I just couldn't hang on and get into their new sounds. So settled somewhere between skepticism and optimism, equipped with Spotify and enough time to run through After Laughter and Paramore before getting to the venue, I hit the highway.
Paramore had never played Corpus Christi – they were scheduled to perform in 2014 alongside Fall Out Boy but had to drop the Corpus and Dallas dates due to health concerns – and even though twitter was salty about the previous cancelling it seemed to melt away as soon as the band hit the stage. The production on Tour 5 is beautiful. A strip of mirrors with built in LED lights alternate from gorgeous designs to a glimpse of the front row. The band was tight the entire set and Hayley's voice held up beautifully the entire show (an impressive feat considering their grueling tour schedule).
About halfway through the set Hayley pulled three people onto the stage to join her in performing the fan favorite "Misery Business". Watching the three kids she chose lose their minds on stage was incredibly moving as someone who often takes working in the music industry for granted. Coming off of a tumultuous few years with a resurgence, you could tell that the members of Paramore felt the same swelling appreciation.
SET LIST: Grudges | Still Into You | Rose-Colored Boy/I Want To Dance With Somebody mashup | That's What You Get | Crushcrushcrush | Fake Happy | Playing God | Forgiveness | Ignorance | Pool | Passionfruit (Acoustic Drake cover) | Misguided Ghosts (acoustic) | 26 (acoustic) | Caught in the Middle | Idle Worship | No Friend | Misery Business | Ain't It Fun | Encore: Told You So | All That Love Is (HalfNoise cover) | Hard Times
Laura Ord
Laura is a native St. Louisan giving you the front row view by photographing your favorite artists.