THE DEVIL WEARS PRADA AT STARLAND BALLROOM IN SAYREVILLE, NJ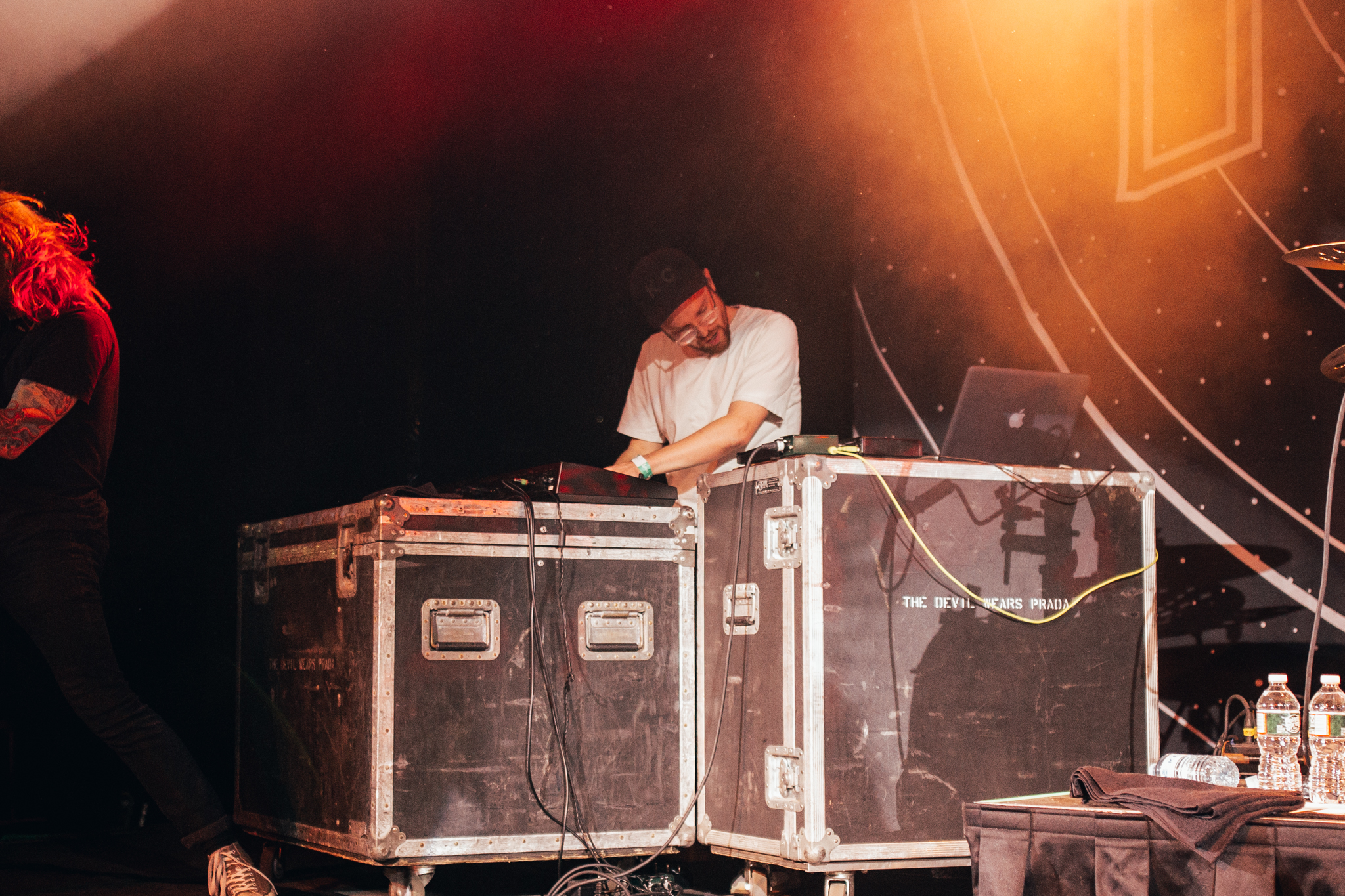 The Devil Wears Prada played their first show of 2019 and boy oh boy did they deliver. The band's show at Starland Ballroom in Sayreville, NJ was in celebration of the 10-year anniversary of their album With Roots Above and Branches Below, a staple album for most in the metalcore scene back in 2009. While the band did do a run of shows from September-December of 2018 for this tour, New Jersey was not played, but of course the guys couldn't forget to come back.
The Devil Wears Prada had a very open stage set up. Aside from the drum kit, amps, and tour cases in the back, the stage was empty. This was my first time seeing TDWP and I have heard nothing but great things about their live shows. They certainly did not disappoint. The minute I saw the stage with such an open setup I knew I was in for a fast paced, energetic set. The band took the stage and from start to finish TDWP delivered a performance that threw the whole room back into a huge pit of nostalgia (no pun intended, because there was also a huge pit in the middle of the room for their whole set!). Watching each member move and perform was hypnotizing. Hair was flying and bodies were jumping as the band performed the album front to back. Fans heard tracks such as "I Hate Buffering", "Big Wiggly Style", and "Gimme Half" which have not been played on anything other than the 10-year tour since 2010. Vocalist Mike Hranica threw himself around on stage and he roared his vocals. It was equally as cool to watch Gypsy Capolupo absolutely smash it on the drums. To close out the set, the band took the stage and played a three-song encore, which included "Born to Lose" and "Planet A". The band ended by treating fans with "Switchblade", a brand new song that made its debut that night. The band has neither played, nor released the track up until this show.
The Devil Wears Prada gave such a strong performance at Starland, and after hearing a taste of what is to come, I am incredibly excited to see the direction that their new album takes.
Nicole DiBenedetto
Nicole DiBenedetto is a photographer based out of New Jersey. She likes making new friends and meeting new people so catch her out in the pit and say hi!