H.E.A.T. AT SANTANA 27 IN BILBAO, SPAIN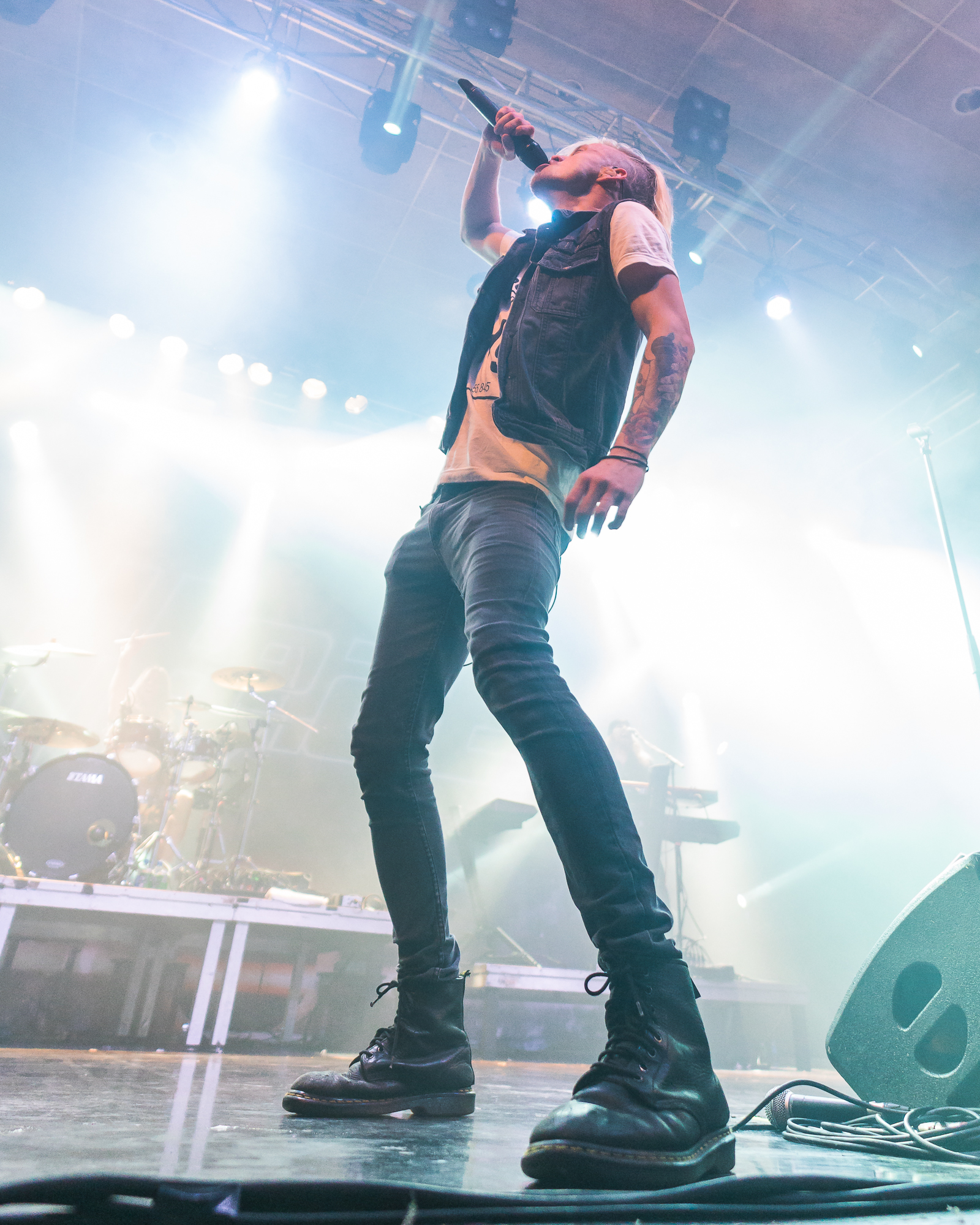 After Barcelona and Madrid, it was Bilbao's turn to enjoy HEAT's tour "Into the Great Unknown". It is important to point out that this was the group's second show of this tour in Bilbao in the last 13 months, so the crowd already knew what to expect, and I don't think that anyone was disappointed with the experience.
But before the headlining Swedish band we had the pleasure of hearing two Finnish hard rock formations. Shiraz Lane did not waste any of the 45 minutes given to them and were much more than a warm up. Next on the stage came One Desire, with a more melodic style, but still hard enough to keep the audience anxious for HEAT.
And finally Erik Grönwall entered the stage to start his personal show and to confirm the great live reputation of the band. The front man did not stop a second and I've literally never seen anyone with so much energy, especially keeping it up for such a long time. The photos above show it very clearly.
The first five themes were played without any break and with the melodic "In and Out of Trouble", we could at least get a little rest. Then Erik screamed asking "for a fucking party", which was his presentation for Beg Beg Beg. Immediately after that he started crowd surfing to the bar, where he took several tequila shots with AC/DC's Whole Lotta Rosie. Back on the stage he finished with Janis Joplin's Piece of my Heart. After that he was left alone by his band and performed an amazing version of La Bamba, making us all sign with him.
The last part of the gig was a more standard show giving us the opportunity to enjoy the rest of the HEAT members. Everybody had their time to shine, even Crash left his drums to "play" Dave Dalone's guitar. With the encore they finished an electric concert, proving that they are one of the best young hard rock bands in Europe.
Iosu Apraiz
Iosu Apraiz is a spanish photographer based in Bilbao. Whether at a live show or hiking in the mountains he always brings his camera with him to capture the moment.